Domestic Animal Food & Supplies
Frequent Pet Food Buyer Program.
Our Frequent Buyer programs include an assortment of cat and dog foods.
The dog food brands included in the program are: Earthborn, Exclusive, Infinia, Red Flannel, Pro Pac, Zignature, Inception, Fromm, Acana, Orijen, Wholesome, and Blue Buffalo.
The cat food brands included in the program are: Acana, Orijen, Fromm, Fussie Cat, Inception, Red Flannel, Blue Buffalo, Exclusive and Earthborn.
Each brand of food has a different number of bags required to buy before you receive your free bag. It only takes a minute, so ask a cashier to help you get set up. We've given away over 4,000 free bags since 2014.
FINDING THE RIGHT DOG FOOD
At Leo's, we are proud to offer a wide variety of dog foods for dogs of all sizes, breeds, and ages. Your dog's health is important and finding the correct dog food for your pet will help them live a long and happy life.
If you have a question about what dog food is right for your pet, be sure to come into our store and ask one of our helpful sales representatives. We will help you choose the perfect food for your pal. Check out some of our top-selling brands below.
JUSTIN'S CAT FOOD SUGGESTION
Earthborn brand cat food is one of our best sellers and Justin's suggestion for your cat. Come into our store and find out why Justin thinks it's right for your furry friend. Don't forget to ask about our Buy 12 Bags, Get One Free program and be on your way to saving money today.
FINDING THE RIGHT CAT FOOD
Here at Leo's, we know how important healthy cat food is to your cat's health and well-being. We sell many of the best cat food brands available in the marketplace today!
Many of our top selling cat foods are part of our Buy 12 Bags, Get One Free deal at Leo's. Please feel free to call us with any questions about our cat food products
We carry any animal feed you can think of From A to Z. From Earth Warm chow to rat food, we carry it all and if we don't have it in stock, we can order it in and have it within a week.
Kaytee

Purina Mills

Tetra Fin

Oxbow

Mazuri

And MORE!
WE HAVE THE TYPE OF FEED YOU NEED
Animal feed is a very important part of our business. Whether it is duck, turkey, or pig, we have every type of feed you need to fulfill all the needs of your farm animals. We have even been known to carry such feeds as earth warm chow and wallaby food. So, next time you have an animal that needs to be fed don't be afraid to ask us.
LEO'S IS THE PLACE FOR ALL YOUR FEED NEEDS
When it comes to your horse, Leo's is the place for all your feed needs. We carry a large assortment of feed for your equestrian friend. We have an Equine Stable Consultant on our staff who can help you with any questions or concerns you may have.
Brands We Carry
Equine Adult, Senior, & Active Senior

Impact Pellet, Impact Sweet

Omolene 200RT, 300

Ultium Formula, Ultium Growth, & Ultium Gastric

Strategy & Strategy Healthy Edge

Standlee Alfalfa Timothy Cubes, Alfalfa Pellets, Beat Pulp


Race Ready, Race Ready GT

Other Products We Carry
Enrich+
Calf-Manna
WellSolve Low Starch
Amplify
Purina Mini Horse
Outlast
SuperSport
Crossroads
12% AllStock
Bakers Bran
Beat Pulp
Trace Mineral Salt Licks 4lbs & 50lbs
Regular Salt Licks 4lbs & 50lbs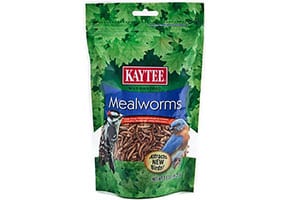 We carry horse feed, treats and de-wormers.
Supplements
Shavings
Shampoo
Feed Buckets
Wormers
Horse Feed
Treats
And MORE!
Whole Corn
Cracked Corn
Whole Oats
Steamed Rolled Oats
Ear Corn 8 LB, 18 LB, Full Bushel
Blocks
Antlermax (Pellets)
Start N Grow Med, Start N Grow Nonmed
Layena Pelleted Crumble Plus

Layena Crumble
Layena Pellet
Layena Plus

Flock Raiser
Scratch Grain
Flock Block
Mazuri Active Adult, Mature Maintenance
Join the Leo's Mailing List!
Questions? Contact LEO'S PET • GARDEN • HOME Today!